Used electricity network components are recycled for use as raw material
We upgrade our electricity network to make it weatherproof. Thanks to efficient recycling, the decommissioned electricity network is reverted back to raw material and spare parts.
Our goal is to ensure reliable electricity distribution under all conditions. That's why we are continuously maintaining and upgrading our electricity network. Just a decade ago, one fifth of our electricity network was underground. Nowadays, 60% of our network is underground. 
We are upgrading to a smart electricity network to sustainably meet future requirements. Efficient recycling and utilisation of materials enables us to use natural resources wisely and contribute to the fight against climate change.
The new life of the old overhead lines
Once a new underground cable network has been commissioned, the old overhead lines are no longer needed. The superfluous parts left over after a network has been disassembled include pylons, transformers and overhead lines. We collect the disassembled materials for recycling purposes. Materials that cannot be reused are recycled or utilised for heat production. Together with our recycling partner, we seek new, more efficient ways of utilising the disassembled materials in addition to the existing methods.
The majority of pylon are sold to professionals to be reused, for example, in earthwork. We sell dismantled pylons to buyers with a Business ID. Unfortunately, we do not sell pylons to private persons.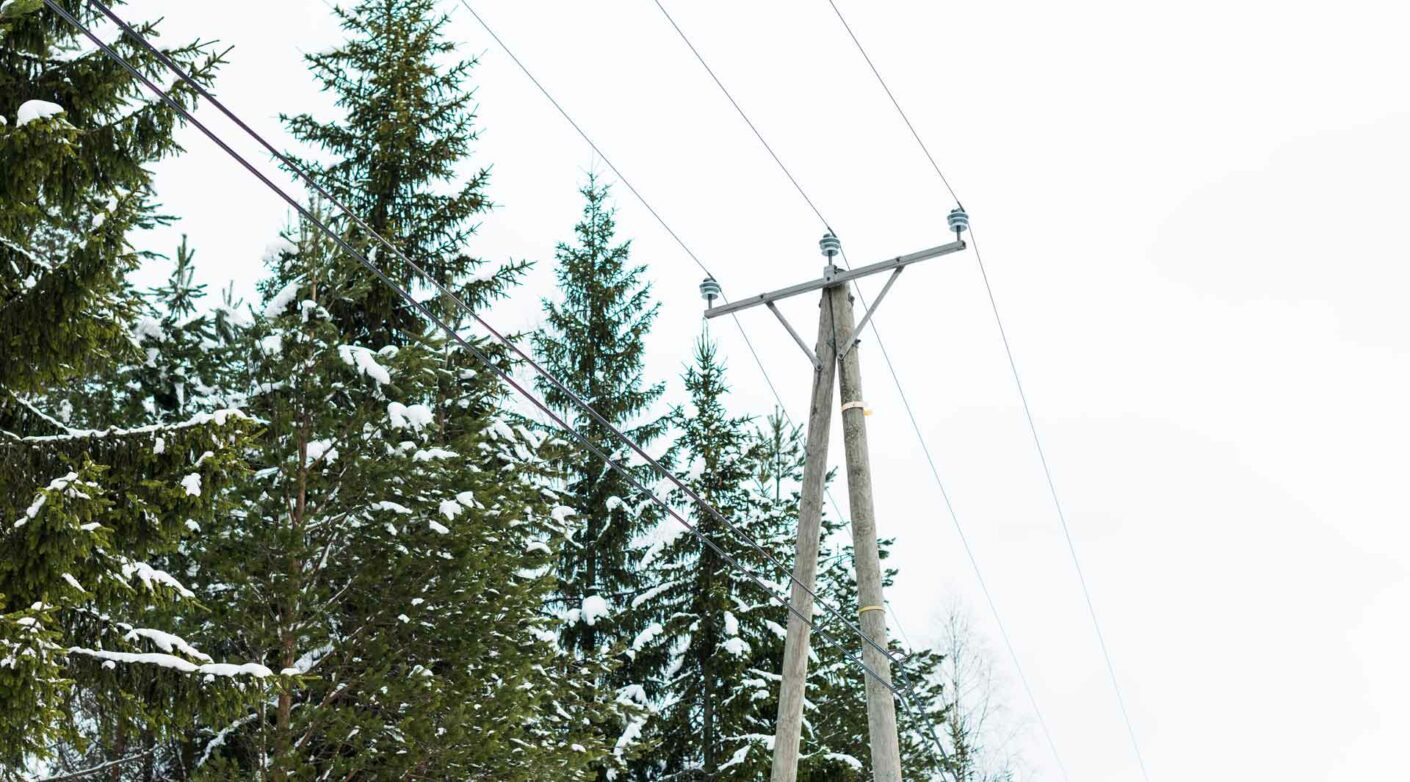 Electricity pylons
Electricity pylons are made of impregnated wood. Pylons that are in good condition are reused in the repair construction of the electricity network, while pylons that are in poor condition are burned in the appropriate manner at a heating plant.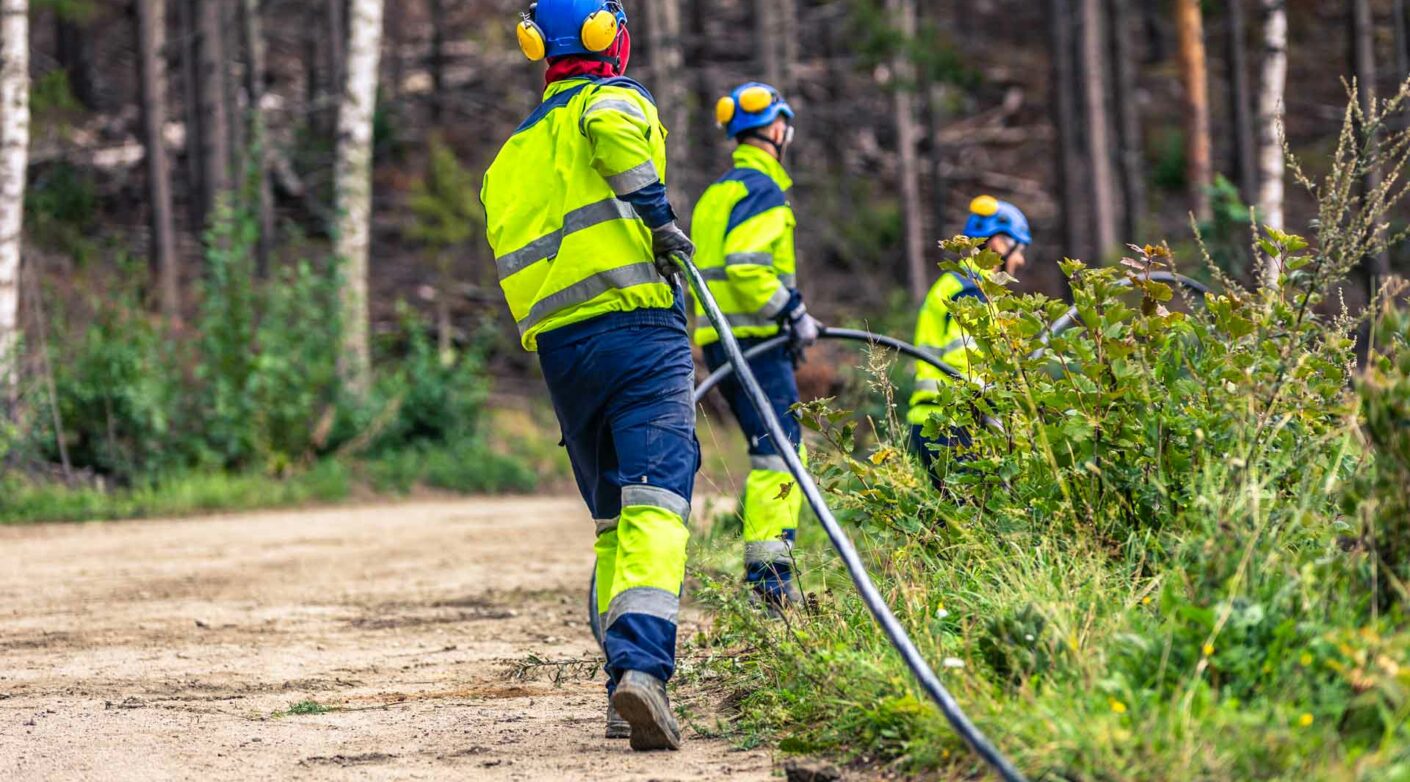 Electric cables
The metals and plastics contained in electric cables are separated at the heating plant. Metals are used to produce raw material for the metal industry. Plastic is burned at the heating plant.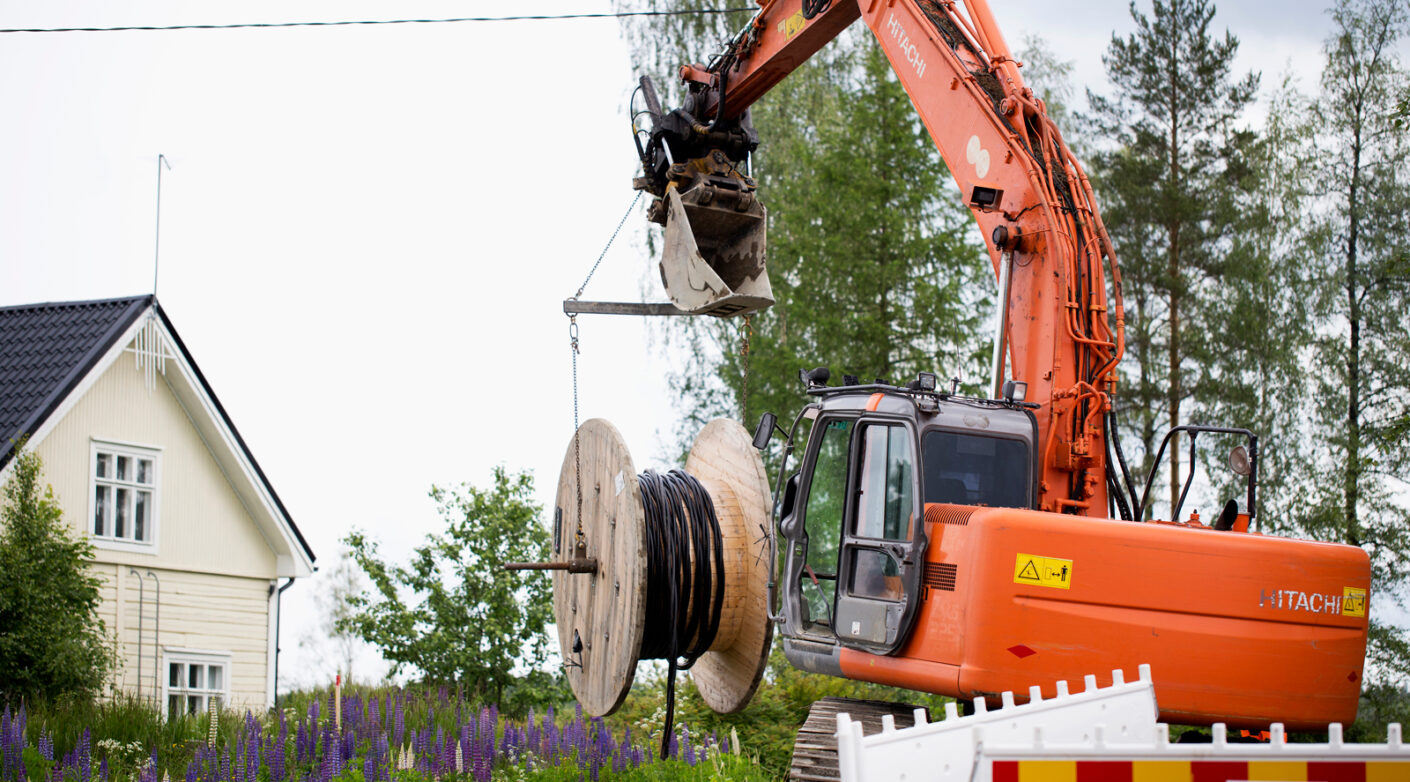 Cable drums
Empty cable drums that are in good condition are returned to cable manufacturers to be reused. The drums are made of wood. Broken drums are repaired when possible.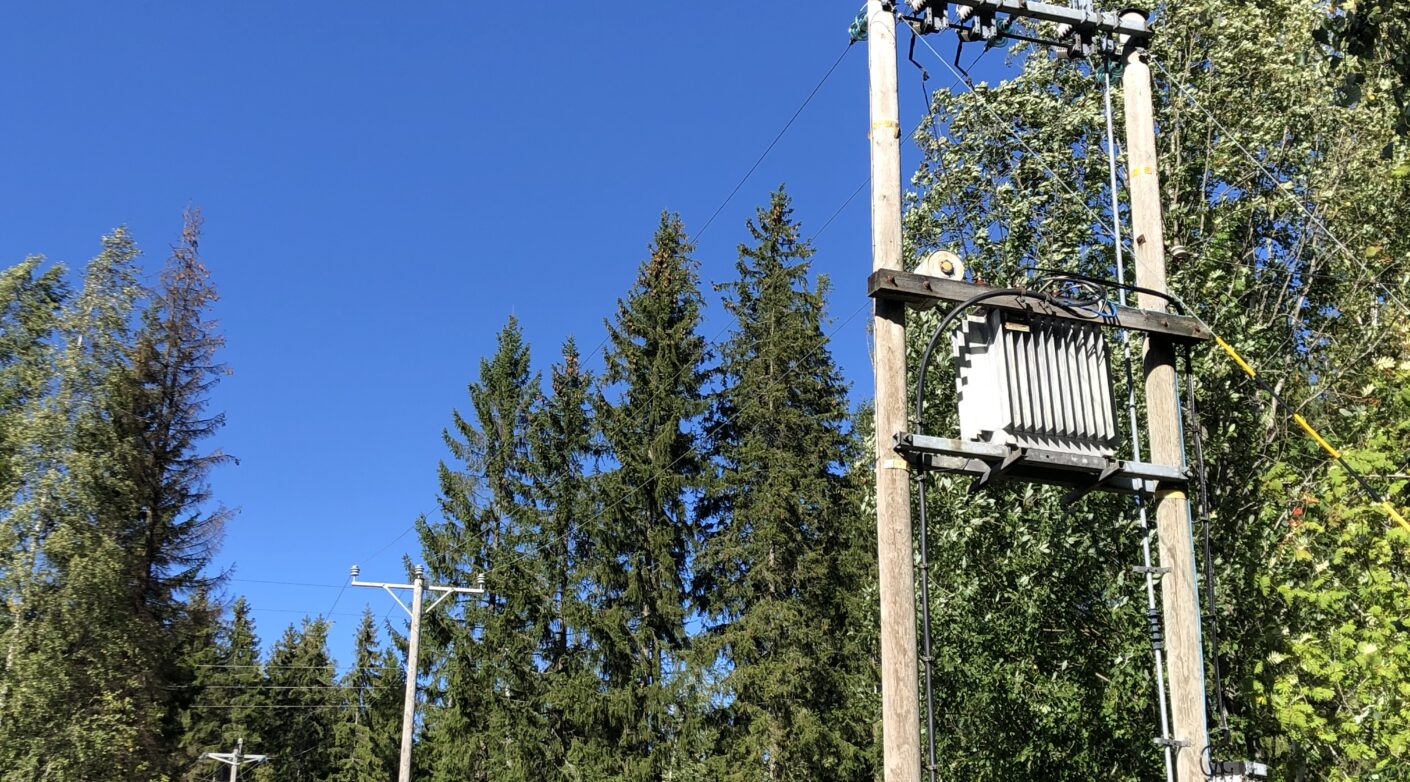 Transformers
Transformers that are in good condition are stored and reused. Transformers that are in bad condition are dismantled and the materials are recycled. The iron casings of transformers are broken into smaller pieces and the aluminium and copper cores are melted for use as raw material by the metal industry. Crushed porcelain insulators are used in a similar fashion as crushed rock. Transformer oils are processed into new products, such as chain oil for chainsaws. Toxic oils are incinerated safely at a heating plant.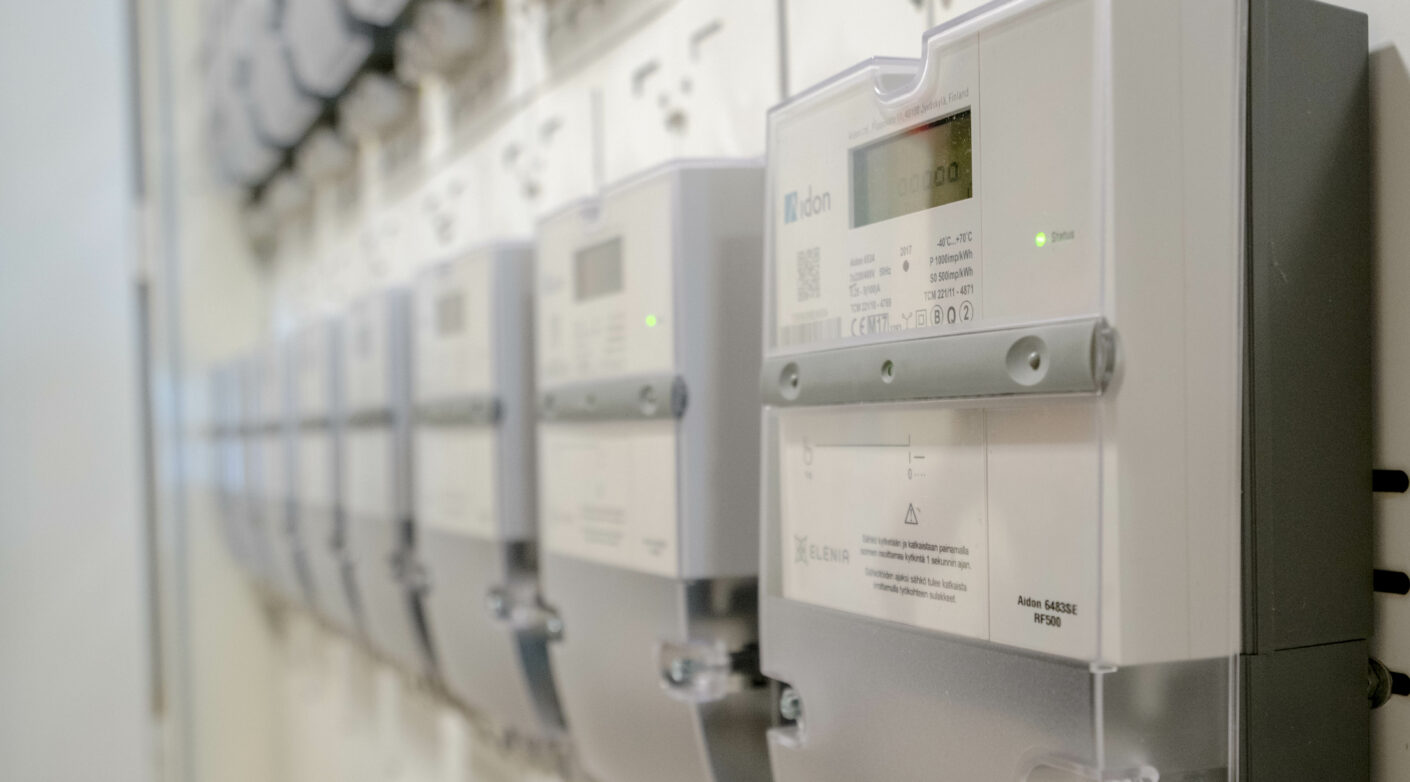 Electricity meters
Electricity meters are dismantled and the materials are separated. The metals are used as raw material for industrial purposes. Plastics are burned at a heating plant, as they contain fire retardants and they cannot, for the time being, be recycled.
Designing environmentally friendly solutions
The requirements related to the sufficiency of natural resources and climate change mitigation highlight the importance of material efficiency. We utilise network components efficiently, reduce the amount of waste and recycle decommissioned network materials to promote the circular economy.
For us, the design of an underground electricity network must take into account the surrounding nature. A terrain planner identifies environmental factors, such as protected animal and plant species in the construction area, and acquires the necessary permissions from landowners.
Our partner ensures efficient recycling
The ongoing improvement of the circular economy is a key part of the way we operate. The smart use of materials and efficient supply logistics are an intrinsic part of our environmental work. We optimise the collection, sorting and logistics processes related to the disassembled materials of decommissioned networks to improve the efficacy of transport. We plan our collection routes in a way that enables us to collect as much material as possible in one go. Our goal is to minimise the CO2 emissions arising from our operations.